Elevate with Myght
Full-Service Digital Marketing
We built our ecosystem to support small businesses, with a special focus on travel, wellness, and minority-owned companies. Count on us for collaboration and strategy that's always imbued with our strong principles and forward-thinking vision. Your growth is our highest aim, because when your business wins, we all win.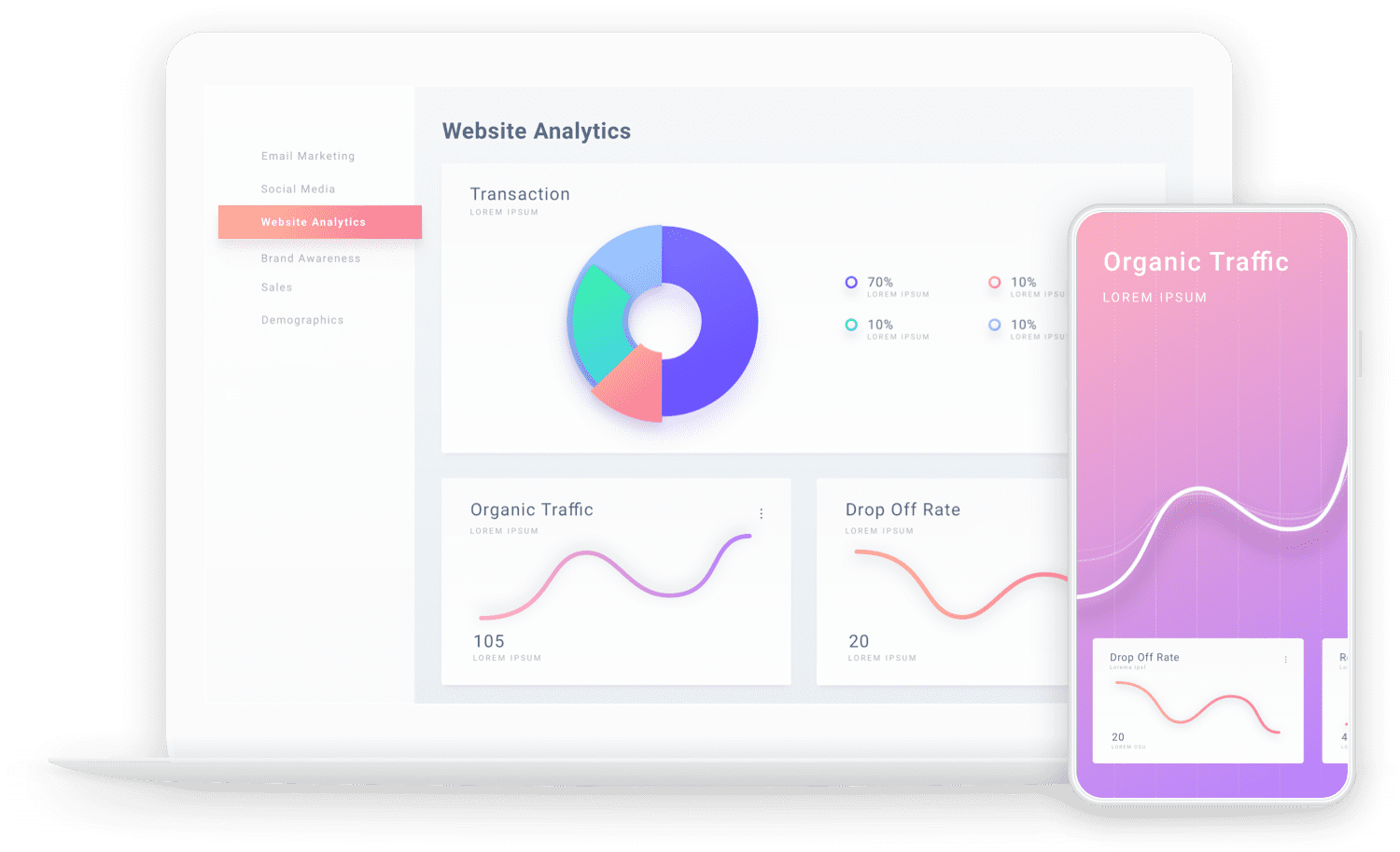 Get Started For Free!
We'll provide you with a free Snapshot Report with insights on your online marketing performance. Find out what you're doing right and what you could improve. Get the report now!
Brand Design & Strategy
Making your brand stand out.
Social Media Management
Connecting with new audiences.
Audience Analytics
Tracking your outreach efforts.
SEO
Optimizing your content for search.
Copywriting
Attracting and delighting readers.
Content strategy
Smart content planning and execution.
Website Development
Creating impactful, easy-to-navigate sites.
Email Marketing
Thoughtful strategy for clicks and opens.
A Commitment You Can Trust
As a Benefit Corporation, positive social and environmental impact is our highest aim. Through transparency, accountability, and a focus on sustainability, we show that businesses can indeed move the world in the right direction.
Connect with Audiences Inspired by Your Efforts
People are hungry for positive change. They want to associate with brands working to break down the status quo. We'll help you reach new audiences that seek the services you offer as a social impact business.
Let's Get Started
Ready for Big Changes? We're Eager to Help Jumpstart Your Growth.
SET UP A FREE MEETING